$699.99


2006 Fender 60th Anniversary American Deluxe Stratocaster
US $999.00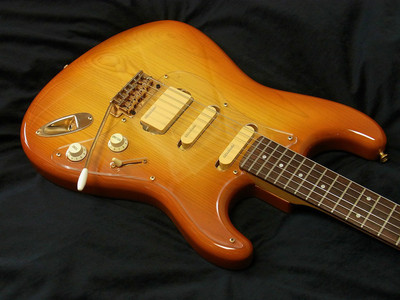 solemettere Store
Thank You for looking at my auction!
There are a lot of detailed pictures below so that you could see the item closely and check the condition and so on.
If you are still interested in the item after checking the pictures, please read the description below the pictures which includes the shipping, terms/condition and so on.
*****WORLDWIDE SHIPPING******
*****We ship the item to Europe, Oceania, Asia, Middle East and North & Soth Asia.******
You could check the shipping fee at Shipping and DETAILED INFORMATION ABOUT SHIPPING

*****Per gli utenti di eBay italiano/To Italian eBayer*****Ti ringrazio per il tuo interesse. Se tu non sai bene l'inglese, cioe' non capisci bene la descrizione di sotto, non esitare a chiedermi qualsiasi domanda in italiano!! Parlo io italiano (ma non molto bene), quindi provo di risponderti nella lingua vostra/ in italiano!! Grazie.
This auction is for a Fernandes beautiful 90s made Strat in rare color.
I checked all the past catalogs of Fernades, but I cannot find this one, so I think this one is a custom made model for Rock inn, Shinseido, a national Japanese music store judging from the sticker on the back of the head stock. (Almost a year ago, I sold a exactly same one which had a same sticker on the headstock. )
Fernades made Strats with Fender head stock till mid 90s, so this one should have been made till then.
The guitar is in really excellent condition except some very minor dings, scratches and so on.

I don't know what the color of the guitar is called, but anyway it must be rare color and goes well with the gold hardwires.

The neck profile is normal U shape, not chunky and not slim.
The fretboard radius is gentle / 12".
The guitar sounds resonant with the twang and spanky sound.
Although the pickups look active, they are passive and the guitar has really beautiful sounds similar to the Vintage Strats with a bit fatness.
I would choose this for many type's of the music, classic rock, blues, rock in 80s, jazz, funk, fusion and so on.
Specs
Body:looks Ash
Neck: maple + rosewood
Neck width at nut: 42.5 mm / 1.67 in
Weight: approx 4.00 kg / 8.82 lb
Neck profile: U shape **The specs above are extracted from the catalog or are based on my research, so they could be misinformed or mistaken. The weight and the neck width are based on actual measurement.**I am not the original owner so I cannot say whether this item has all original parts or whether the item is modified, so please judge them by the pictures above.
**If you need any other pictures, please do not hesitate to contact me with your email address. Condition of the item**Please refer to the photos above & "++TERMS/CONDITION OF ITEM++" regarding guitar condition. The neck looks straight and the truss rod works fine.
Tuners work fine and the electrics are good.
The fretboard is smooth and fine, and the frets show minimal wear for its age. The body is very clean with only few minor blemishes. The headstock is quite clean too. The neck has some nicks and dents.
Some parts of the gold hardwares throughout the guitar have tarnished and faded over the years but almost of them are still shiny and in excellent condition for its age.
The only one issue of the guitar is that it has a crack of the laminated top near the bridge as you can see the pictures above.**Before listing on eBay, I cleaned it up and set it up as far as possible.*
AccessoriesNo acceccories included.
*If you pay the additinal shipping fee, a used soft gig bag will be included. Please contact me for the detailed information.
(The gig bag is free, but the shipping fee will be higer because the weight of the parcel is heavier.) **Please read the "++TERMS/CONDITION OF ITEM++" section below for full details of the items grade or condition before placing a bid or clicking "By it now" button!!, Thank You.
Tax and Duties:* International Buyers Please Note:
Before placing a bid or clicking the "Buy it now" button PLEASE READ THE INFORMATION BELOW:
* Import duties, taxes and charges are not included in the item price. These charges are the buyers responsibility.
** The auction winner/buyer is responsible for ALL and ANY applicable taxes and duties levied by their government.
*** please enquire with your local customs or post office for detailed information regarding your countries import duties to determine what these additional costs may be prior to bidding/buying because I cant be responsible for these charges as I'm sure you can appreciate.
Payment:Only PayPal is accepted.
The auction winner must pay the winning bid and the shipping fee.
The payment must be made within 4 days after the end of the auction. Packaging:The guitar will be packed with great care in bubble wrap and posted in a thick cardboard box for the safest shipping. (The pictures below shows how a guitar including a gig bag is wrapped. )
Shipping:* I ship during Japanese business hours (Monday - Friday except on Japanese holidays) by EMS with full insurance)Asia...US$124North America/Central America (Second Zone)..........US$155Oceania (Second Zone).........US$155Middle East (Second Zone) ..........US$155Europe (Second Zone)..........US$172South America (Third Zone)..........US$267 **Please see the section "++DETAILED INFORMATION ABOUT SHIPPING++" at the end of the page** !!!IMPORTANT!!!
++TERMS/CONDITION OF ITEM++
Please read the following items before bidding or purchasing. If you don't accept all of them then please do not bid or purchase. Condition of the guitar:
Almost all of the guitars in my store are not a brand new, but a used one, so they wont always be in "PERFECT" condition. This can be especially true of "VINTAGE" guitars that have had many years of use and because of this they can sometimes have issues with playability, so for many reasons they may need care and maintenance before reaching an optimal playing condition. Please read the following detailed information that should always be considered when buying a used guitar. *NeckNowadays a lot of guitar players know the term "JV" (Japan Vintage) and that the values of guitars made in and around the JV era are getting higher. I am glad and proud as a Japanese person that these guitars were made by expert craftsmen with selected materials and I totally agree with the reputation that these guitars have earned. However, in Japan, there is a significant humidity difference through the year which can have a bad influence on the materials in guitars if they are not well kept & carefully maintained. Additionally these guitars were often purchased by beginners or students and can tend to be poorly treated without ever having any maintenance. Sometimes they are stored away for ages after a very short period of use, as a result it is often the case that they have issue's about the neck. I have played guitar for many years and all the guitars in my store were listed only after I checked & played them personally. All of the guitars in my store passed the normal standards/my standards unless particularly stated otherwise.
However that does not mean "perfect" condition as most guitars in the world have some issue be it a scratch or a break. Additionally, the pressure change, humidity change and change in temperature have a bad influence on the guitars during the shipping or after arriving in your country so they may need some adjustment before playing. *FretsAs the guitars are used the frets are worn more or less. I cannot say 70% or 80% left or something like that,,,,,because who can count the degree in a precise way? So please check the degree by the pictures. If the guitar needs refreting or if there is any defect with the frets (judging by my standards) it will be stated in the description.
*(Fret /String) BuzzI check the Fret (String) Buzz by picking normally with light gauge strings (009-046), adjusting the bottom string height (low E) to 2.00mm and the top string height (high E) to 1.7mm
The guitars are used, so slight buzz could occur. If the fret buzz of the guitar is above the normal standard, the detail is described in the description of the guitar.
Anyway, how you feel the fret buzz depends on the player, so any requests to settle repair fee is not accepted. *Cosmetic conditionAs the guitars are used, they might have a number of dents, scratches, blemishes, chips and so on. Unless they are in mint or near mint condition, you cannot describe all of them, so please judge the condition by the pictures. *Electrical partsALL the electrical parts work fine unless there is a particular fault in which case it will be mentioned in the description, but they might have a slight scratchy sound. *Tax and dutiesAs stated above, the auction winner or the buyer is responsible for any and all applicable taxes and duties levied by their government.
Before placing a bid or clicking "Buy it now" button, please enquire with your local customs for detailed information.
*ReturnPlease check the guitar within two days of it being delivered to you.
If it differs significantly from the description I will accept the return.
Payment made for returned goods and the outward shipping fee you paid will be refunded to you within three business days after the guitar is returned and checked by me on received. Please note that any return freight charges, taxes &/or duties you pay for returning an item are not settled. *Insurance for transportationThe insurance of EMS would cover any damage, loss or the robbery/theft of an item during transportation.
The EMS insurance reimbursements might take more than a month to process.
++My Attitude toward business transactionsAs a seller, I do not want to disappoint any buyers when they receiving an item and check it. *Other conditionIf you are new to eBay and have zero feedback or have negative feedback, please contact me before bidding and provide me with your name and your email address for PayPal or your bid will be withdrawn. DETAILED INFORMATION ABOUT SHIPPING*To Asia (First Zone) ..............US$124such as China (People's Rep.), Guam, Hong Kong, India, Indonesia, Korea (Rep.), Malaysia, Saipan, Singapore, Taiwan, Thailand and so on.
*To North America/Central America (Second Zone)..........US$155such as United States, Canada, Mexico and so on. *To Oceania (Second Zone).........US$155such as Australia, New Zealand and so on. *To Middle East (Second Zone) ..........US$155such as United Arab Emirates, Israel, Qatar, Saudi Arabia, Syria, Turkey, Bahrain, Cyprus, Jordan, Kuwait and so on. *To Europe (Second Zone)..........US$172such as Austria, Belarus, Belgium, Bulgaria, Czech, Croatia, Denmark, Estonia, Finland, France, Germany, Greece, Hungary, Iceland, Ireland, Italy, Latvia, Liechtenstein, Lithuania, Luxembourg, Malta, Netherlands, Norway, Poland, Portugal, Romania, Russia, Slovak, Slovenia, Spain, Sweden Switzerland, Ukraine, United Kingdom and so on. *To South America (Third Zone)..........US$267such as Brazil, Chile and so on.
The fees above are by EMS (Express Mail Service) via Japan Post Office from Japan.
EMS is the cheapest, safest and fastest of all safe shipping methods from Japan
*It will takes 3 to 6 days from JAPAN to USA, CANADA, ASIA, and 5 to 10 days to AUSTRALIA and EUROPE.
*You can check the status via Track & Trace (The EMS Tracking Service)

*Insurance and the handling charge are included in the shipping fee.

*Some countries and some regions are not covered by EMS. If the shipping address is not covered by EMS, it needs another shipping method and additional charge.
++Please specify which zone your country belongs to and also please check if the shipping address is covered by EMS++ http://www.post.japanpost.jp/int/ems/country/index_en.html ++Combine Shipment Discount++Combined shipping will be provided for multiple purchases to save on shipping fees. The rate is dependant on the combined weight of the items.
If you like to know it before bidding please let me know the item's listing numbers and I will let you know the combined shipping rate/fee. Please do not hesitate to email me with any questions. Thanks a lot for looking and good luck!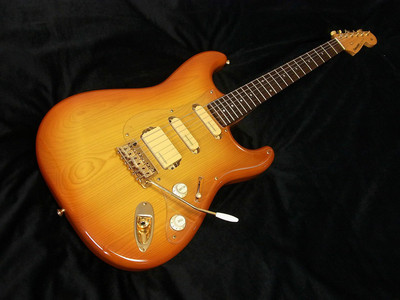 977 total views, 7 so far today