$1149.99


Fender Custom Shop Strat Pro NOS in Candy Tangerine 2009 Specs Brand New w OHSC
US $2,595.00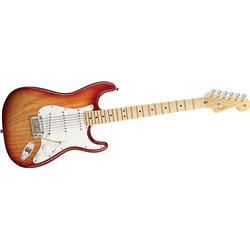 About Us
Payment
Shipping
Terms
Returns
Returns
60 Days for returns on instruments, 30 days on accessories.
Non-Returnable Items
Copy-protected material such as sheet music, videos, software, sample libraries
Recording media and computers: cassettes, reels, DAT tapes, minidiscs, CDRs
Drumheads, drumsticks, cleaning and care products, rosin, tubes, strings
Reeds, harmonicas, pitch pipes, earplugs and other in-ear monitors
Clothing and body jewelry
Please e-mail Customer Service to obtain a Return Authorization Number.
When returning items, please use the original packaging and boxes to return the merchandise to us. We recommend using FedEx or UPS. Be sure to cover the original shipping address on the outside carton. For your protection, be sure to retain the tracking number. Please insure the package for the value of the merchandise.
Send your return to:
Returns WWBW.com
(Your RMA)
4005 N. NORFLEET Rd.
Kansas City, MO 64161-9231
All woodwind and brass instruments that are returned are assessed a $10.00 sterilization fee. Instruments priced over $3,000.00 are assessed a $20.00 fee.
All mouthpieces and bows are assessed a $4.00 fee. Mouthpieces priced over $300 are assessed an $8.00 fee.
Microphones, wireless products, recording equipment (Multi track, Hard Disk, DAT, CD, Tape Recorders and Duplicators) are returnable for store credit only.
Restock Fees
Items that are returned in a condition less than described will be assessed a 15% restocking fee. Order shipments that are refused are subject to a 1
Exchanges - Need to exchange an item? Return your item for a refund and place a new order on Woodwindbrasswind eBay Store.
The following items are returnable only if defective OR unopened or unused: strings, reeds, computers, tubes, earbuds, earplugs, recorders, tin whistles, flutophones, "world" wind instruments, harmonicas, raw-frame speakers, drumheads, drumsticks, turntable cartridges, fog fluid, clothing/footwear, body jewelry, sheet music, cleaners, polishes, and polishing cloths. Software/soundware, cassettes, books, CDs, DVDs, and videos may be returned for credit only if they are in their original, sealed packaging. If defective, these items will only be exchanged for the same product.
Helpful Links
More Items!
Frooition www.frooition.com | eBay design, eBay store design, eBay shop design, eBay template design, eBay listing design
This listing is currently undergoing maintenance, we apologise for any inconvenience caused.

764 total views, 2 so far today